Archdiocese and Pastoral Region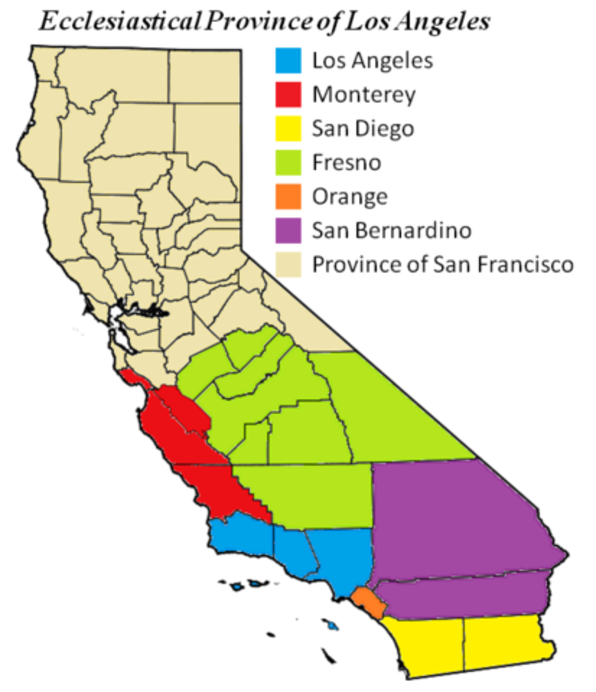 The Catholic Church is the largest Christian Church with over 1.3 billion members worldwide. As one of the oldest religious institutions in the world, it has played a prominent role in the history and development of Western civilization. Headed by the Bishop of Rome, known as the Pope, the church's doctrines are summarised in the Nicene Creed which was formulated in an ecumenical council in the year 381 AD. Its central administration, the Holy See, is in Vatican City, enclaved within the city of Rome. 
The Pope is assisted by his fellow bishops in governing and spreading the Gospel and teachings of Jesus Christ throughout the world. For example, the United States is divided into 33 dioceses which are all led by a resident bishop. Major dioceses are given the rank of an 'archdiocese'. We are in the the Archdiocese of Los Angeles which is led by the Most Rev. Jose H. Gomez, the 5th Archbishop of Los Angeles.  The Archdiocese of Los Angeles is divided further into 5 Pastoral Regions each lead by an Auxiliary Bishop or an "assistant" bishop who helps Archbishop Gomez in the administration of his archdiocese. The 5 Pastoral Regions of the Archdiocese of Los Angeles are:
Our Lady of the Angels
San Fernando
San Gabriel
San Pedro
Santa Barbara
St. Thomas Aquinas Church is a parish in the Santa Barbara Pastoral Region which is led by the Most Rev. Robert E. Barron.