Introduction by Fr. John Keller, OSA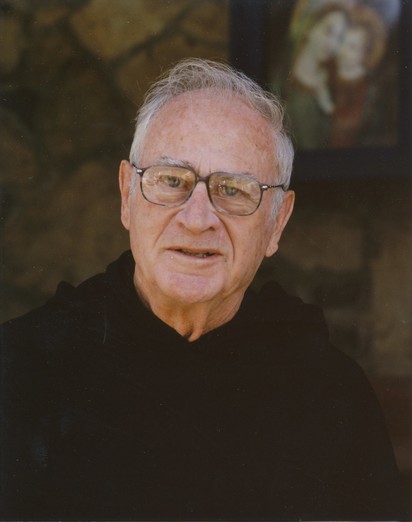 Fr. Pat Keane, pastor of St. Thomas Aquinas Parish, Ojai, California, began writing a monthly letter to the people of the parish shortly after he became pastor. They are short letters, only one of them exceeds one page. They were distributed by mail and, surprisingly, though enclosed with the monthly offertory envelopes, they were read. Many parishioners even posted them on their refrigerators.
These two notebooks contain a large selection of Fr. Pat's letters. Letters which were of a informational nature about parish concerns (upcoming parish missions, financial reports, etc.) have been omitted. Certain elements of the letters are clearly set within time, circumstance, and purpose, but the reader can put those "particularities" (one of Pat's words) aside and the thoughts and message hold up, still enlighten, and often, delight.
Augustine said that "he learned by writing, and by writing learned." For Pat, it seems, in writing he disclosed. By nature Pat was a quiet man of few words. In these letters, however, he reveals himself, his penetrating insights, and spiritual disposition more than he was able or willing to in his informal conversation.
In these letters we have a window on the mind and heart of a thinking, believing, sometimes struggling, Catholic Christian man – a leader, priest, and religious in the Catholic Church of the late twentieth and early twenty-first centuries.
To guide, encourage, and tease the reader into this collection of letters on disparate topics, I have given a preview of letters (the blue pages) that stood out for me or treat topics of special interest.
Christian spirituality can be well served by shared contemporary commentary and application of the Gospel message – homilies, letters, reflections, insights, pastoral practice – assembled for the encouragement of Christians. Practical, pastoral theology is being realized on different fronts, from the center of Christian living in the pulpit, in the spoken and written word, in fresh and stimulating ways in many places in our local communities. Too often they are not shared or preserved. This small collection may encourage others to share the wisdom and warmth of other teachers and preachers who have accompanied them on their journeys.
John Keller, OSA
April, 2012