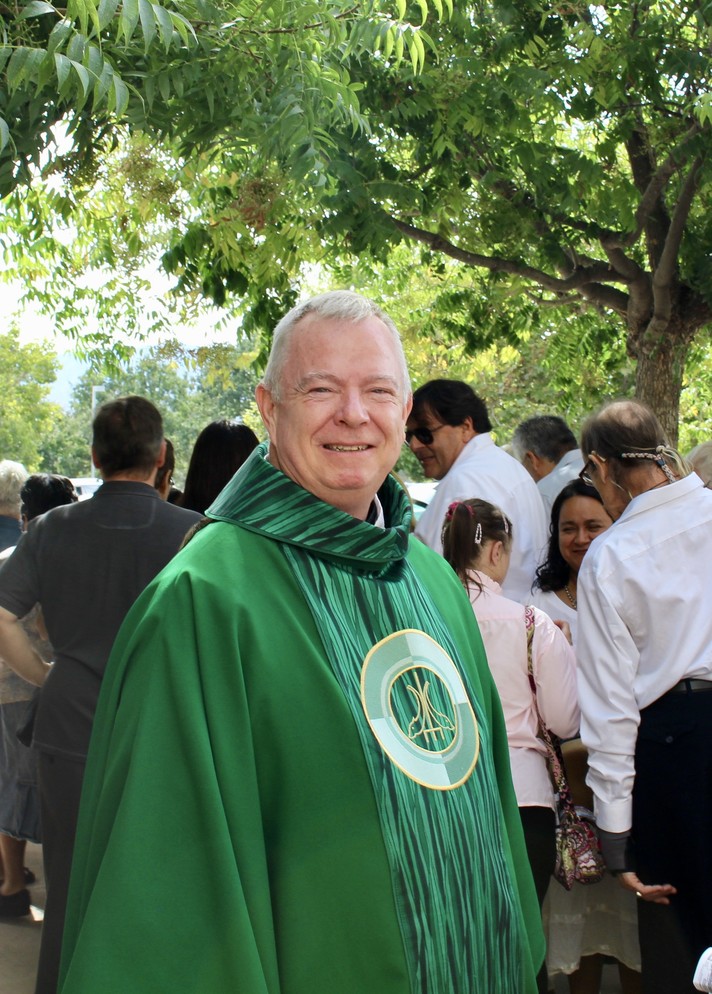 I'm honored and excited to be beginning a new chapter in my Augustinian journey as your new pastor here at St. Thomas Aquinas Church. I spent the summer of 2006 here with you all when I was still in studies and preparing for Solemn Vows and Ordination. I made my Solemn Profession of Vows as an Augustinian here in the summer of 2009, and I have visited our community here regularly over the years. News of my new assignment was both welcome and humbling. I look forward to getting to know each of you, and to walking with you as your Servant-Leader, as we continue the work of building the Kingdom in the Ojai Valley.
I come to you from San Diego, where for the past nine years I ministered at St. Augustine High School, first as director of the school's service program and religion teacher, then as Chaplain. My experience there was both challenging and rewarding…I didn't imagine myself in high school ministry when I originally joined the Order, but with the help of the Holy Spirit, and my partners in ministry—Augustinian and lay--the experience was a joyful one.
I pray the Spirit will continue to gift me with opportunities for collaboration: with our Augustinian Community here including Fr. Fernando, Fr. Michael, Fr. Gary and Dcn. Barney, with our dedicated parish staff, with members of the Pastoral & Financial Councils, and with so many of you who so generously contribute to our religious education program and to our many ministries. I have a lot to learn, so I pray you will all be patient with me.
God's peace,
Fr. Kirk
"Always improve, always go forward, always make progress… so that you may become that which you are not yet." -St. Augustine (Sermon 169, 15.18)
- - - 
The Augustinian friars and the faith community of St. Thomas Aquinas Parish welcome you to share our prayer life and our outreach to a wider community through service.  I invite you to join us both in prayer and ministry.
Please take some time to learn more about us by browsing this website.  Below are some links to get you started.
If I or any of the staff can be of service please contact us at the parish office.  May our loving Father Bless you.
Fr. Kirk Davis, OSA